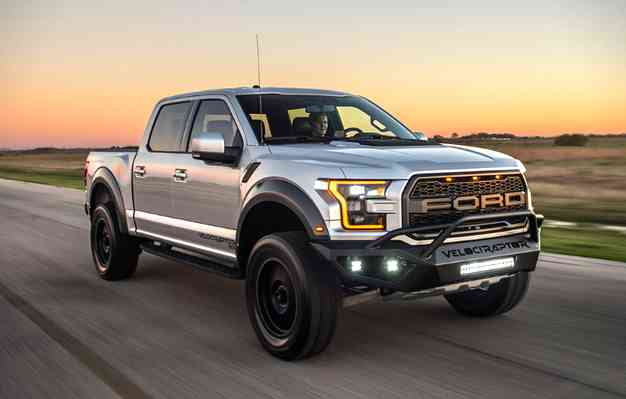 The 2021 Ford F-150 Raptor first look has been revealed, satiating fans that were eagerly waiting for an update on the truck. The third-generation truck comes after the 2021 RAM 1500 TRX's introduction to the public a while back.
The famous pickup was spotted last year testing on the streets. The full reveal shows that not a lot has changed from the test unit. The truck has the same dominating front-end that it had before, with bold and athletic styling to make it stand out among the crowd. The Raptor will only be available in the SuperCrew bed-style, which shows Ford means business with the 2021 model.
The truck first came out back in 2009 when Ford crafted it inspired by the Baja 1000 desert racing trucks. Hence, the Ford Raptor is crafted to be relentless on sandy terrain. It isn't afraid to traverse through gravel or mud either. However, this year Ford has made extra efforts to enhance the performance of the F-150 Raptor.
The company offers 25-inch tires as standard while 37-inch tires are available as an option for additional ground clearance. A new chassis design has been incorporated to accommodate the five-link rear coil suspension and another frame adjustment to hold the 37-inch spare tire on the truck. The meaty engine has been carried over from the previous model, but the new one has been specially tuned to deliver more performance as well as better fuel economy.
The 3.5-liter twin-turbo V6 sounds like a V8 with the Raptor's brand-new exhaust system. Consumers will be able to tweak the exhaust based on four modes: Quiet, Normal, Sport, and Baja. The official specs have not yet been released, but we know that the horsepower output will remain unchanged, with low-end torque performance increasing from last year. As such, the 2021 Ford Raptor gets improved towing capacity. The 2021 Ford F-150 Raptor is expected to be seen on roads by summer this year, at a price similar to that of the previous model.
Share this post with your friends!