The Dutch carmaker Vencer has revealed the production version of its new Sarthe. The supercar, which takes its name from the popular Circuit de la Sarthe, was first announced in 2012 and made public debut last year in Monaco as a pre-production model.
The 2015 Vencer Sarthe features a redesigned engine cover, an automatic rear wing, aerodynamic front splitters and a double wishbone suspension. It has a total weight of 1,390 kg with a weight distribution of 45 percent at the front and 55 percent at the rear. The vehicle measures 4515 mm in length, 1984 mm in width and 1190 mm in height.
Inside the cabin there are carbon fiber panels, wide door sills, leather and Alcantara upholstery and a multi-tasking digital display.
The upcoming Vencer Sarthe takes its power from an eight-cylinder 6.3-litre supercharged engine that produces a whopping 622 hp and 618 lb-ft of torque, allowing the car to reach 100 km/h from a standstill in 3.6 seconds before hitting a top speed of 338 km/h.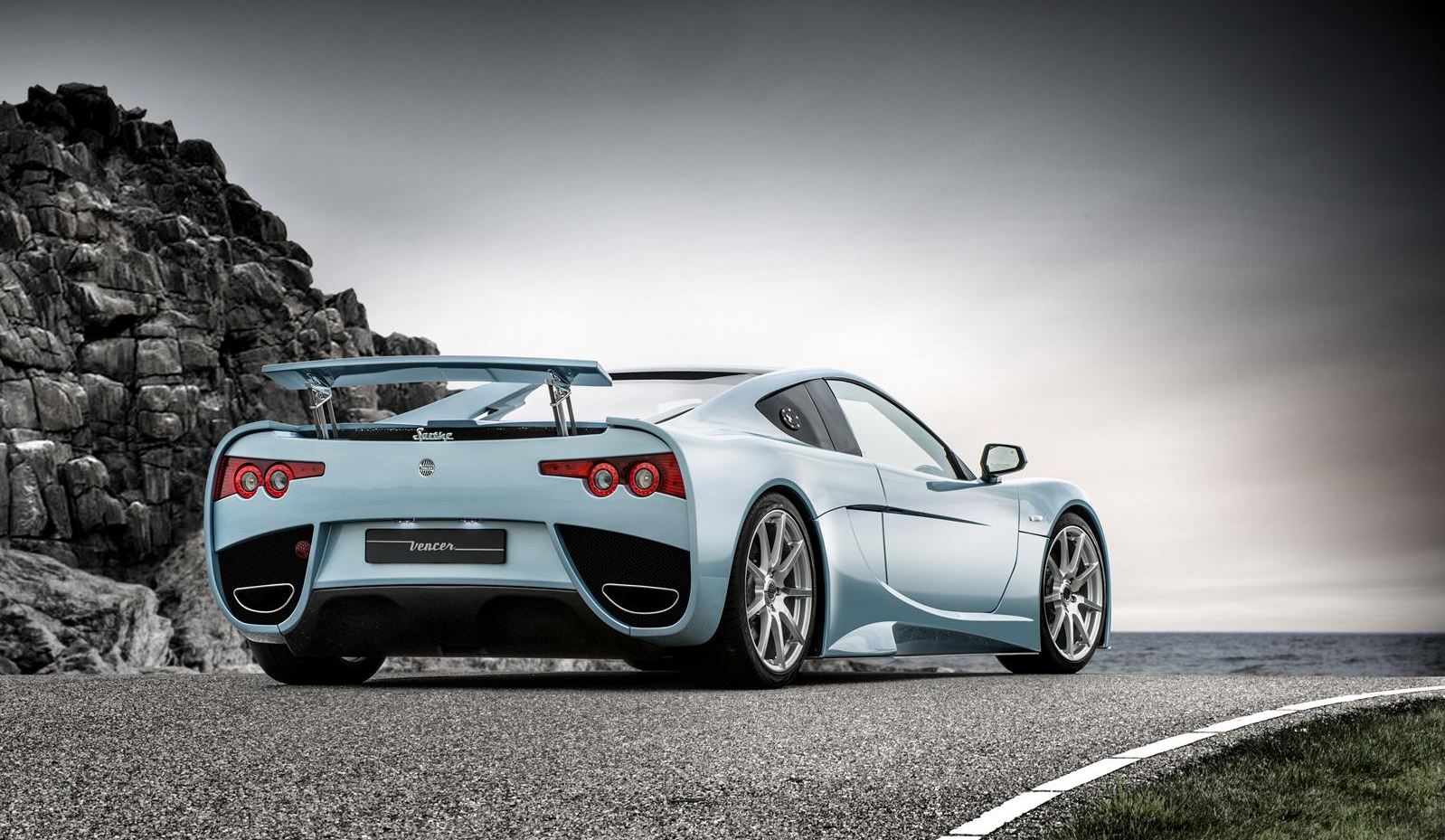 Pricing for the all-new Vencer Sarthe starts at 270,882 euros without VAT.
Share this post with your friends!