BMW M6 GT3 has been photographed recently. The much awaited for super model has been seen testing. As a reminder the car has been previously teased last year, in October. Testing kicked off last Saturday at the car makers factory in Dingolfing.
Under hood arsenal is simply fabulous as the new BMW M6 GT3 will run on a V8 4.4-liter twin-turbo engine that has been modified. In short it offers more than 500 bhp (373 kW). Most likely the car will enter national and international racing competitions and endurance races.
In comparison to the road-going version the new GT3 is clearly bigger. Though the new BMW M6 GT3 is heavily camouflaged, the images depicting it testing are quite relevant.
Feature list counts a huge rear wing and a vented hood, additional vents in the rear quarter panels, side exhausts, a lowered ride height and LED headlights taken from the facelifted 6-Series.
Not impressed with the special arsenal? Get ready as we have more special news. The interior of the new BMW M6 GT3 is quite magic as it has been stripped out to give more space.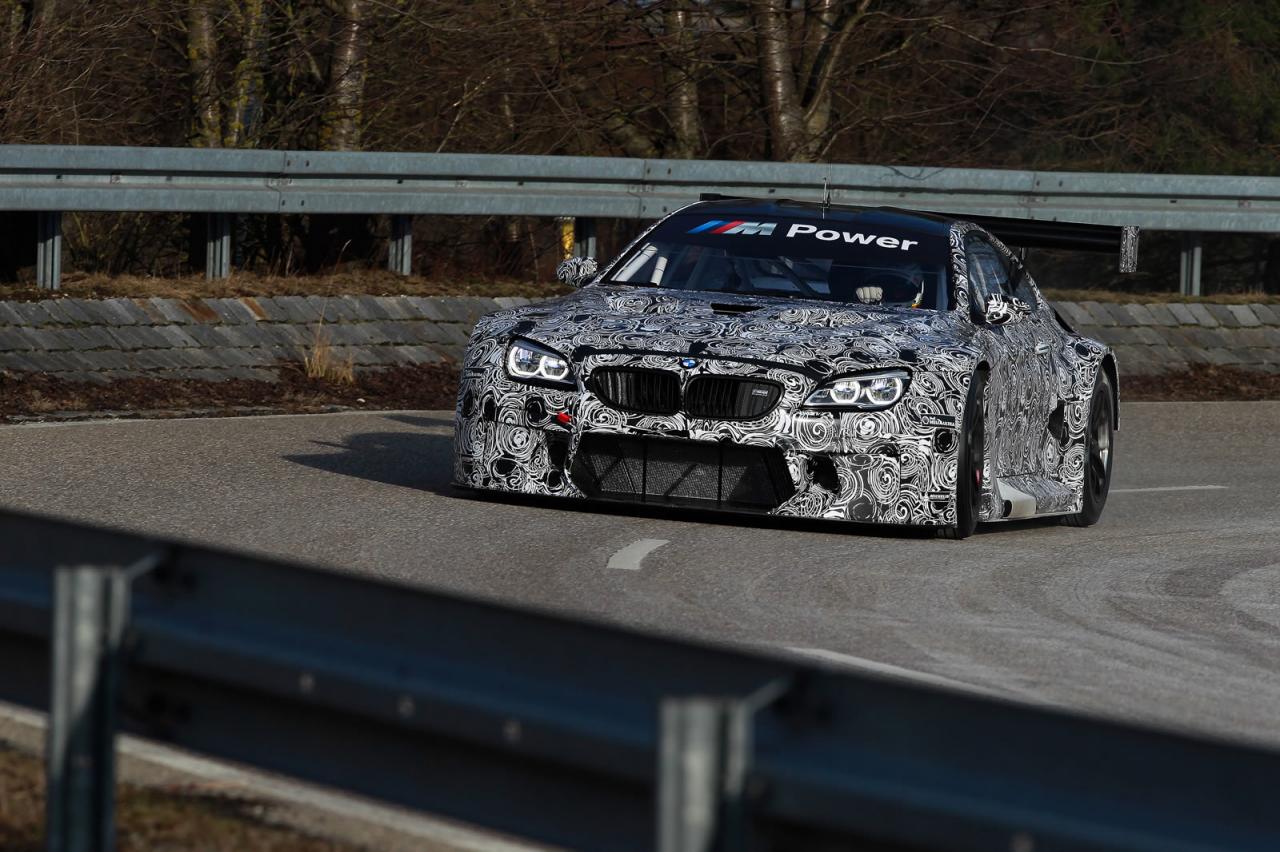 Share this post with your friends!