Canada is the world's second largest country and its extensive coastline, stunning landscapes, cosmopolitan urban vibe and the backdrop of massive mountains make it ideal for road tripping. From east to west and from west to east, here are the best, most scenic and exciting routes for a mindblowing Canadian road trip.
There are plenty of things to see and explore in this northern country and any of the many road trips that it has in store offer probably the best way to discover them. You don't have to wait around for public transport and you can easily travel from one province to the other following your own schedule. If you don't own a car or you don't want to take yours over the border, renting one is a great option to see the country on four wheels. Whether you choose a sedan, a coupe, an SUV or a van, you'll be able to see Canada's attractions comfortably. Don't forget about keeping you and your loved ones safe during the trip; a complete rental insurance policy for your rental vehicle is something you should definitely consider.
The Trans-Canada Highway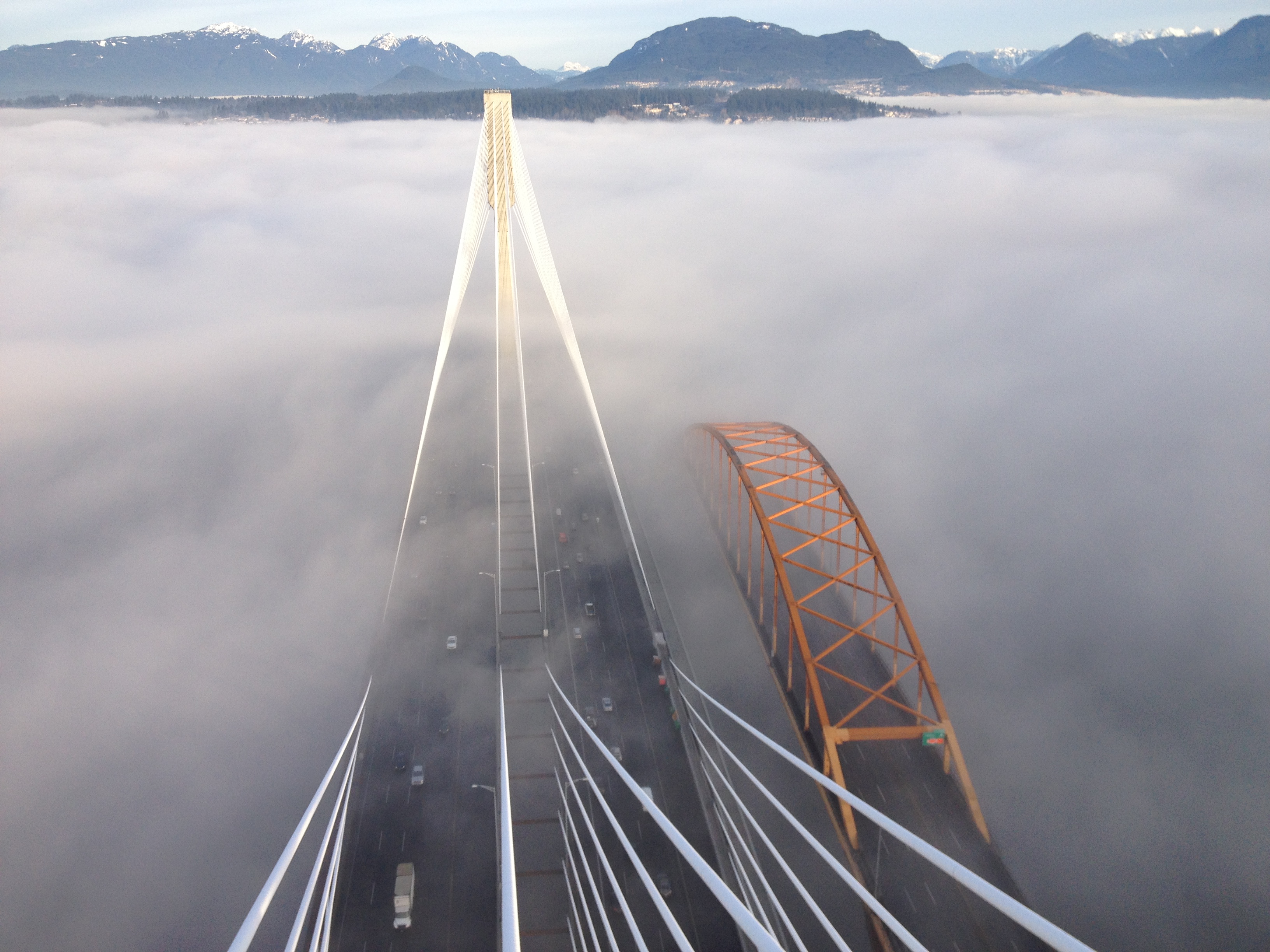 Travellers looking forward to an epic and unforgettable adventure should look no further than the Trans-Canada Highway. As they drive across the 4860 miles of the longest national highway in the world, they'll be taken from Victoria in British Columbia to St John's in Newfoundland and Labrador.
The Trans-Canada Highway is an amazing journey packed with plenty of instagrammable views. What makes it so special is that the road takes you through all 10 provinces. It's definitely a long road trip that invites drivers and passengers to take their time to absorb everything they see. In fact, with so many highlights to include, make sure you have plenty of time for this road trip: ideally, you should have at least a whole month to drive from coast to coast.
Because this is such an extensive trip, planning ahead is very important. You'll cross four islands, pass through prairies, national parks, a few lakes, green forests and cattle ranches. You'll drive through challenging steep and winding sections of road during some stretches as well. You can drive from coast to coast or since the Trans-Canada Highway is more of a network of roads than a single roadway, you can break it into shorter trips explore some areas more deeply. Its dedicated website suggests some itineraries you can try!
Some of the must-see highlights and natural wonders you'll encounter across the journey are: the beautiful cities of Ottawa and Quebec; Banff National Park with its otherworldly natural views and the turquoise waters of Lake Louise; the Alberta Badlands with the Dinosaur Provincial Park or the Horseshoe Canyon; the unspoiled forests of Fundy National Park or Gros Morne National Park.
The Cabot Trail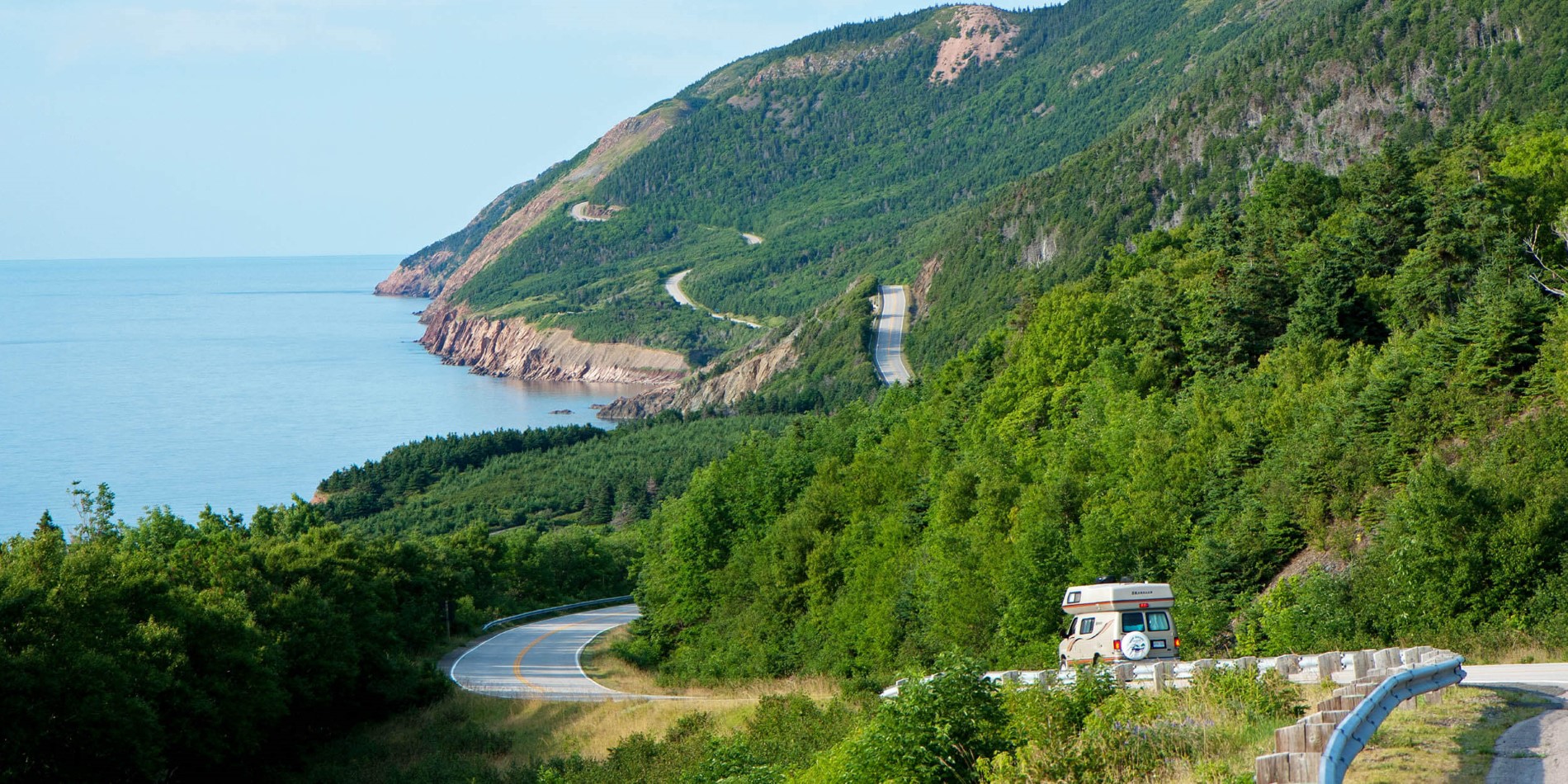 The Cabot Trail is one of the most famous road trips in Canada. Located on Cape Breton Island in Halifax, Nova Scotia, it's a 186-mile highway that hugs the coastline. Its privileged location ensures breathtaking views of the sea and incredible hikes, including the Skyline Trail. It's also a great journey to admire beautiful handicrafts made by local artisans. Whether you jump on the four wheels in October and see the beautiful fall foliage or during the summer times for higher almost unfailable chances of good weather, you'll have a great time!
In the north, the Cabot Trail hugs Highlands National Park. Its rolling hills, canyons and coastal cliffs offer the perfect backdrop for those who love hiking, kayaking and even whale watching. Beyond the park, you'll fall in love with the picturesque lighthouses and small fishing villages.
Do you love golf? Then don't miss the chance to play in some of the most renowned golf links in Canada and the world!
But Cabot Trail is much more than a wonderful drive with lovely scenic views! Discover the beautiful town of Baddeck and visit the Alexander Graham Bell National Historic Site; watch the lobster fishermen from Lakies Head; go whale watching in Pleasant Bay or MacKenzie Mountain and look out for moose, bears and eagles as you hike the Skyline Trail.
Icefields Parkway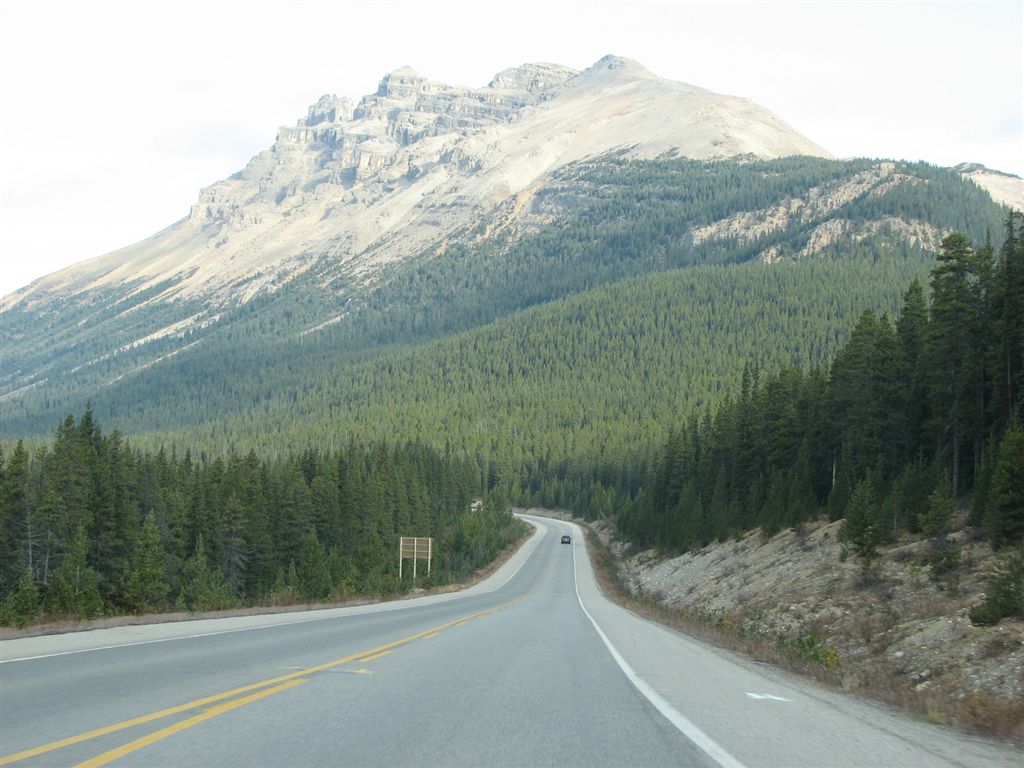 Stretching for almost 145 miles through the Canadian Rockies, the Icefields Parkway connects the towns of Jasper and Banff. Tourists and travel experts agree on considering it one of the most scenic highways in the world. Waterfalls, ancient glaciers, turquoise lakes and lush valleys await you around every corner. It's a relatively short road trip _ around four hours long _ but you're advised to take plenty of time to admire the magnificent woodland wilderness and the jagged mountains either side of the highway.
The Icefields Park skirts through Jasper and Banff National Parks. If you're lucky enough to camp overnight at any of the campsites in Jasper National Park you'll have the privilege to stare at the constellations in one of the world's biggest dark sky reserves. Adventurous travelers can book guided hikes on the Saskatchewan or Athabasca glaciers and keen photographers won't have enough time to capture the snow-capped mountains and blue skies, the mountainous vegetation and the stunning lakeside views.
Considered the largest frosty patch of icefield in the Canadian Rockies, it's a world-class road trip that takes you through a nature-rich area. Don't miss the chance to visit Herbert Lake at sunrise or sunset, hike to the bottom of Panther Falls or take a ride on the Lake Louise Gondola for the best-ever views of alpine wildflowers and dramatic glaciers or to go ice skating beneath the Victoria Glacier!
The Icefields Parkway is open year-round but the road is friendlier during the warmer months. Remember that fuel and accommodation services are not available from November to April.
Sea to Sky Highway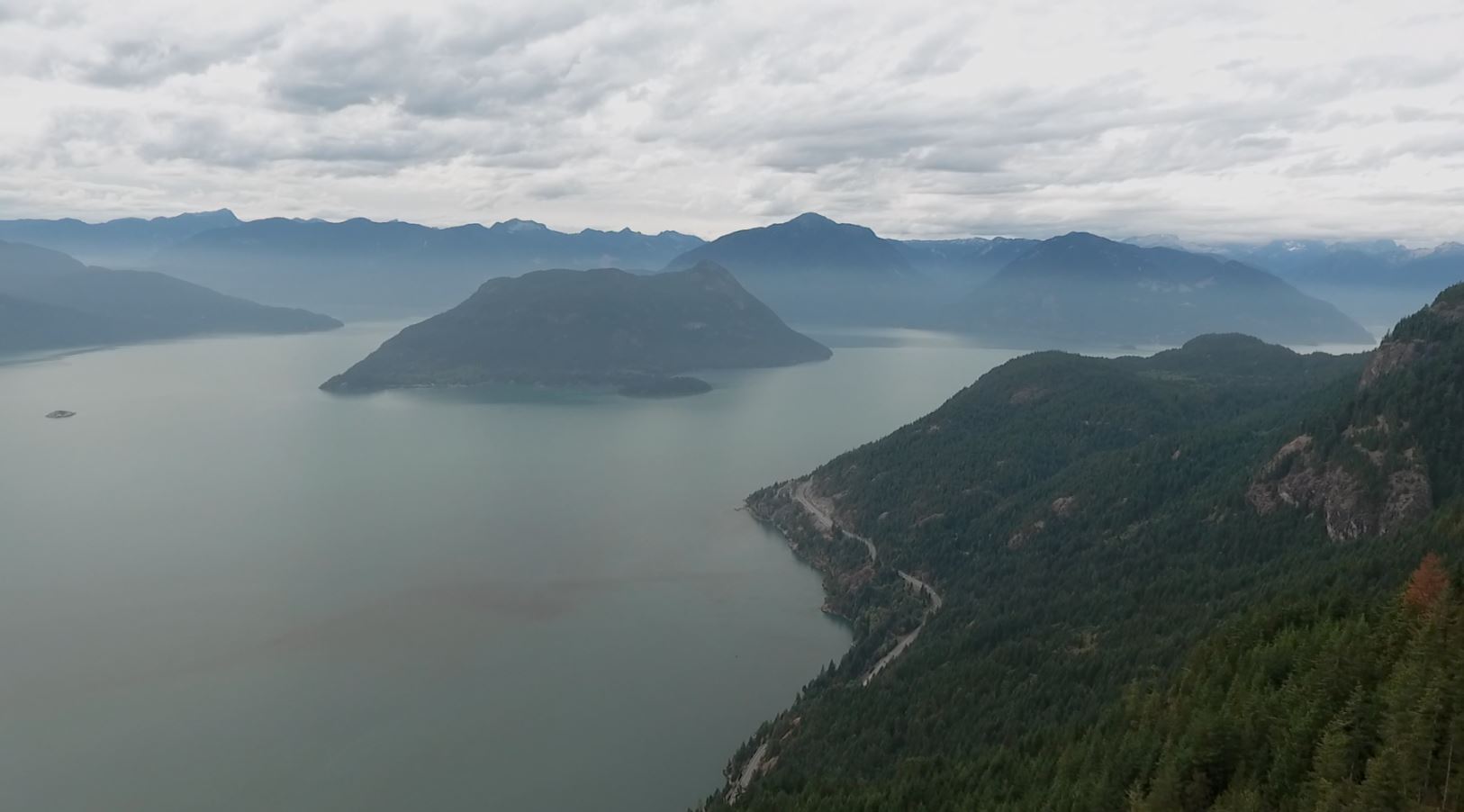 Vancouver and Whistler are only two hours away, but driving along the Sea to Sky Highway will take you through the beautiful West Coast views of British Columbia. It's probably one of the shortest road trips you can do in Canada but a great one to do if you're in the Vancouver area. It's a naturally diverse area that invites drivers and passengers to enjoy from the coastal rainforest to the jagged mountain peaks.
The Sea to Sky Highway is much more than a convenient way to travel from Vancouver to Whistler and vice versa as it offers plenty of attractions to explore. In fact, as there's a new vista or roadside stop around each bend, the journey can take you much longer, even days or weeks!
It's a perfect route for outdoor lovers and it also includes some interesting highlights for those interested in history and culture. In fact, there's plenty to see on the Sea to Sky Highway. Amongst the attractions you can't miss are the 230-foot high Brandywine Falls from the viewing platform, be at awe at the Lynn Canyon Suspension Bridge and climb up the creek bed to the base of Shannon Falls, try mountain biking or windsurfing in Squamish or ride the Sea to Sky Gondola for stunning panoramic views of the area. Granville Island has beautiful street art to enjoy and if you hike through Stanley Park you'll be able to admire incredible totem poles.
Montreal to Gaspé Peninsula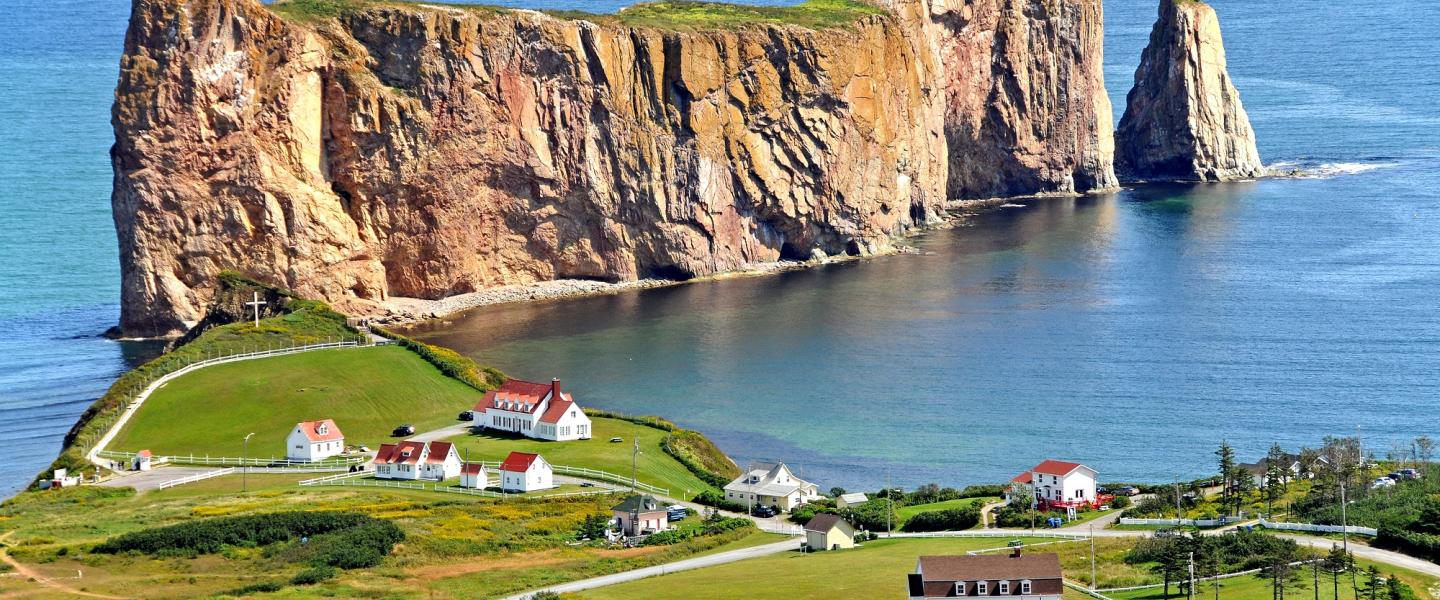 The Montreal to Gaspé Peninsula is a 9-hour journey that takes you along the St. Lawrence River, from Montreal to Quebec City and further to Gaspé Peninsula. You'll fall in love with the looming cliffs and the pine forests! It combines perfectly rural adventure and urban attractions, thus offering interesting things to see and do for all kinds of travellers. It's probably the best road trip for those interested in experiencing the beautiful city of Montreal and a scenic drive at the same time.
This road trip invites you to discover the rugged shoreline, the coastal towns and the French culture of Quebec City. Drive along the historic road signposted ad Chemin du Roy and visit the heritage sites in villages as Neuville, Deschambault-Grondines or the Citadelle of Quebec. Then, enjoy the scenic views of Percé Rock, Bonaventure Island or Par de la Gaspésie.
The Dempster Highway: Yukon and Northwest Territories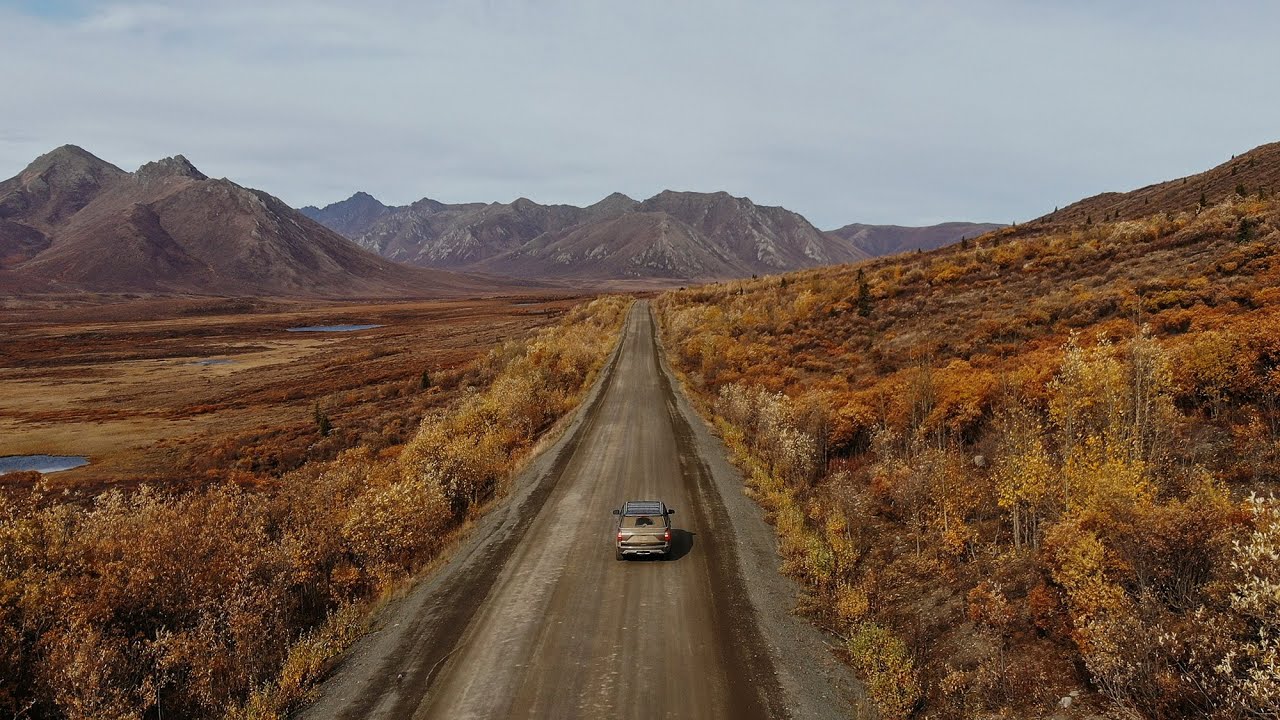 The Dempster Highway is one of Canada's and the world's unique driving routes: it's Canada's only all-weather road across the Arctic Circle from Dawson to Inuvik in the NW Territories and, needless to say, it's extremely isolated. There are accommodation facilities that are restaurants and service stations as well only in Dawson City, Eagle Plains, Fort McPherson and Inuvik. That said, don't forget to bring extra gs, enough supplies for an emergency and a shovel.
It's a hard and demanding road trip but also an extremely rewarding one: the arctic scenery is incredible and you can drive all the way to the Arctic ocean! May to October are the best months to experience this road trip: think of not many tourists and the beautiful fall foliage and, if you're lucky, you'll be able to see the Northern Lights. Get ready to see moose, caribou, bears and wolves as part of your trip! It's a good idea to book with an experienced operator for an exciting and safe ride!
It's a great driving experience and definitely one you won't forget. Catch a glimpse of the impressive Tombstone Mountain, go canoeing in Blackstone River and grab a snap when you cross the Arctic Circle in KM 405!
Tips for planning a Canadian road trip
As you can see, a road trip through Canada is the ultimate adventure. Now that you have an idea of some of the wonderful routes accessible, have a look at some of our top planning recommendations listed below.
The necessary visas for a Canada road trip
To enter Canada by air, you must first submit an Electronic Travel Authorization (eTA) application. In order to enter the United States, you must apply for an Electronic System for Travel Authorization (ESTA) before your trip.
Canada Road Trip Planning
For a comprehensive list of guidelines to help you plan your road trip across Canada, please refer to the checklist provided below.
– Select a route
– Knowing the length of the routes will aid in planning.
– Plan your breaks and photographic chances.
– Select the optimal season for your route
– Avoid snowy months. May is ideal since there is less traffic and more daylight.
– Contact a transport company like A-1 Auto Transport
Don't forget travel insurance
When embarking on a lengthy journey, it is vital to have travel insurance, which is typically inexpensive. If you intend to partake in rafting, skiing, or a similar activity in Canada, ensure that you are adequately insured. Even while the thought of an accident or illness spoiling your road trip is distressing, experiencing either without travel insurance would be a nightmare.
Share this post with your friends!