In the world of SUVs, where designs often blend into one another, the 2025 Subaru Forester has dared to be different. Unveiled at the LA Auto Show this November, this reskinned compact SUV has sparked a lively debate on its aesthetics. Subaru, known for its distinctive designs, has given the Forester a significant facelift, resulting in a body that stands out, even if it has stirred comparisons to other well-known off-roaders.
Exterior: A Divisive Transformation
Out with the old and in with the new – Subaru has bid farewell to the familiar curves of the previous Forester, introducing a blockier, more macho, and modern exterior. The profile draws immediate parallels to the Toyota RAV4, with squared arches and a distinctive kink at the base of the D-pillar. However, the real talking point emerges at the front, where a squarer design, featuring a large, upright grille flanked by headlights, bears a striking resemblance to Ford's older fifth-generation Explorer from 2010-2019. The Forester seems to have adopted a bold, muscular look, departing from its earlier characterful aesthetics.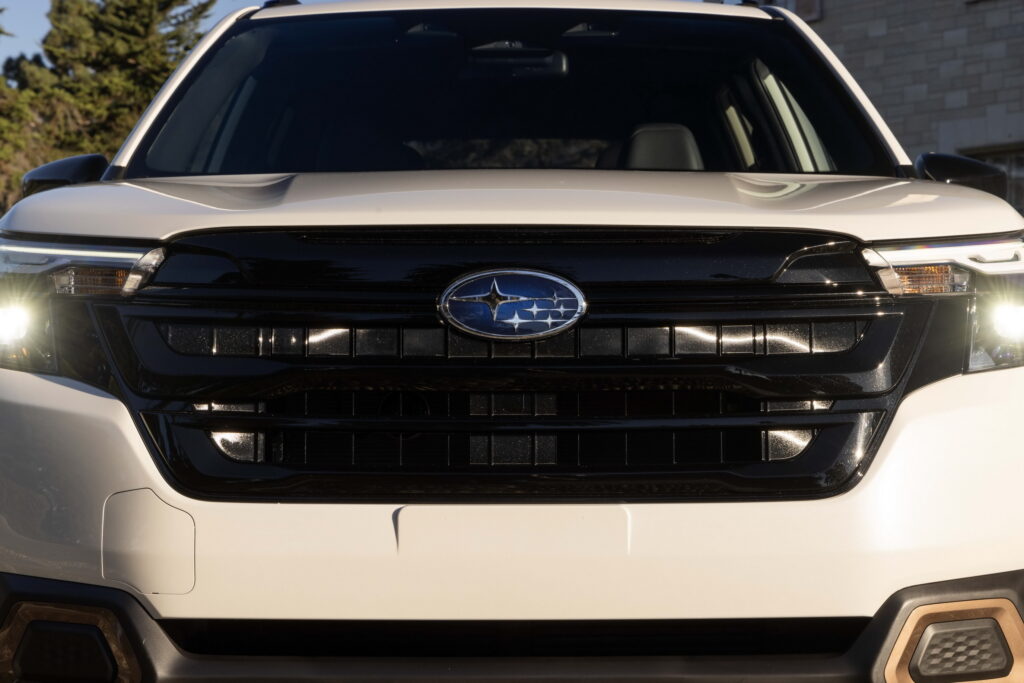 Interior: Evolution of Subaru's Distinctive Style
Step inside, and the Forester's interior showcases Subaru's commitment to its unique style. The portrait-layout touchscreen, positioned between vertical heater vents, is the focal point. While base models sport a 7.0-inch screen, the 11.6-inch alternative steals the spotlight, offering wireless Apple CarPlay and Android Auto. Analogue enthusiasts will appreciate the traditional clocks in the instrument binnacle, maintaining a blend of modernity and classic design. Unfortunately, the rotary dials for climate controls have been replaced, but physical temperature and audio controls embedded in the screen bezel compensate for the loss.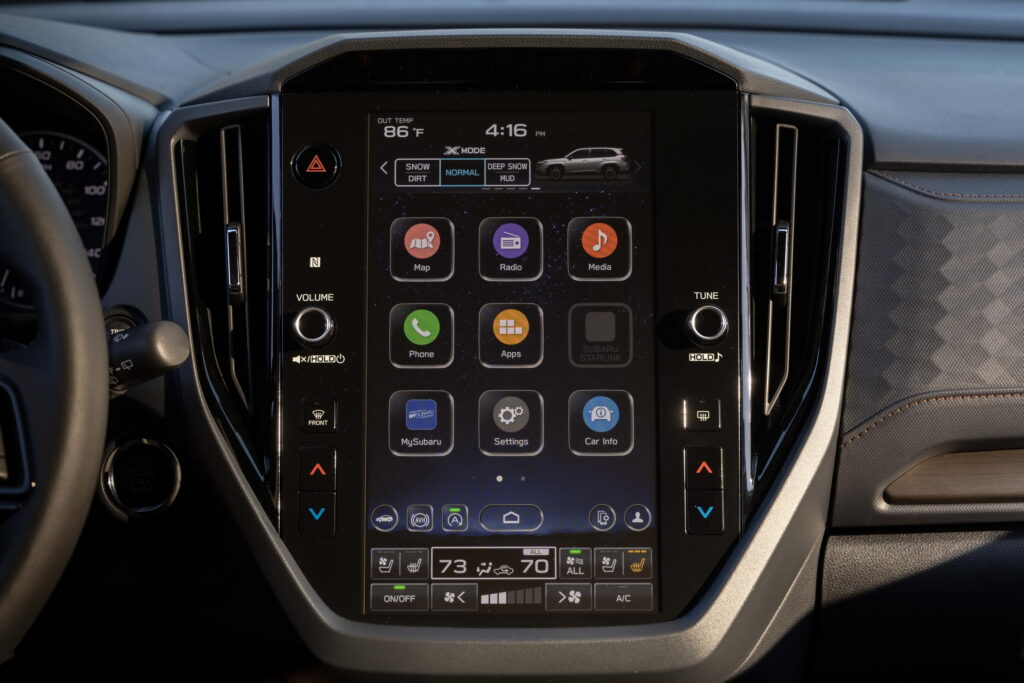 Engine: Familiar Power with a Hybrid Twist
Mechanically, the 2025 Forester stays true to its roots, retaining the same 2.5-liter boxer engine and standard all-wheel-drive transmission. Power sees a marginal dip to 180 hp (183 PS), a reduction of 2 hp from its predecessor. Torque, however, experiences a slight boost, increasing from 176 lb-ft (239 Nm) to 178 lb-ft (241 Nm). The Forester's performance, though not class-leading, still offers a respectable driving experience. The upcoming 2026 model year promises a game-changer, as Subaru hints at the introduction of hybrid power. While details remain under wraps, it's an exciting prospect for eco-conscious enthusiasts.
Technology: Safety First, Enhanced Experience
The 2025 Forester introduces several technological upgrades. The EyeSight driver assist package takes centre stage, offering a wider field of view and quicker identification of cyclists and pedestrians. Subaru's commitment to safety aligns with the addition of new features, ensuring that the Forester remains a trustworthy choice for families and adventure seekers alike. Beyond safety, new equipment includes an available panoramic roof and a power tailgate activated by foot gestures, adding a touch of convenience and luxury to the driving experience.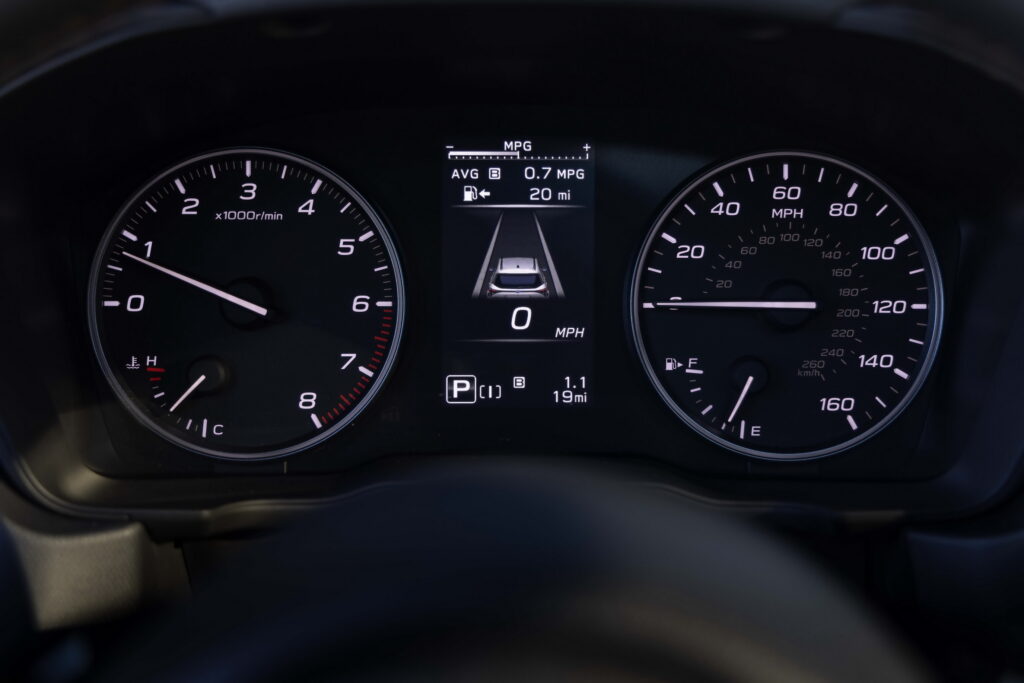 Prices and Other Specs: A Glimpse into the Future
While Subaru has yet to reveal the pricing details for the 2025 Forester, the anticipated hybrid model for 2026 adds an element of suspense. The reskin brings not just a change in appearance but also a 10 per cent stiffer chassis structure and a new electric power steering system inherited from the WRX sports sedan. Ground clearance remains at an impressive 8.7 inches, maintaining the Forester's off-road prowess. Wheel sizes vary across trims, with base and Premium models sporting 17-inch wheels, the Limited featuring 18s, and the Sport and Touring grades boasting 19s, with the Sport's wheels in a distinctive bronze colour.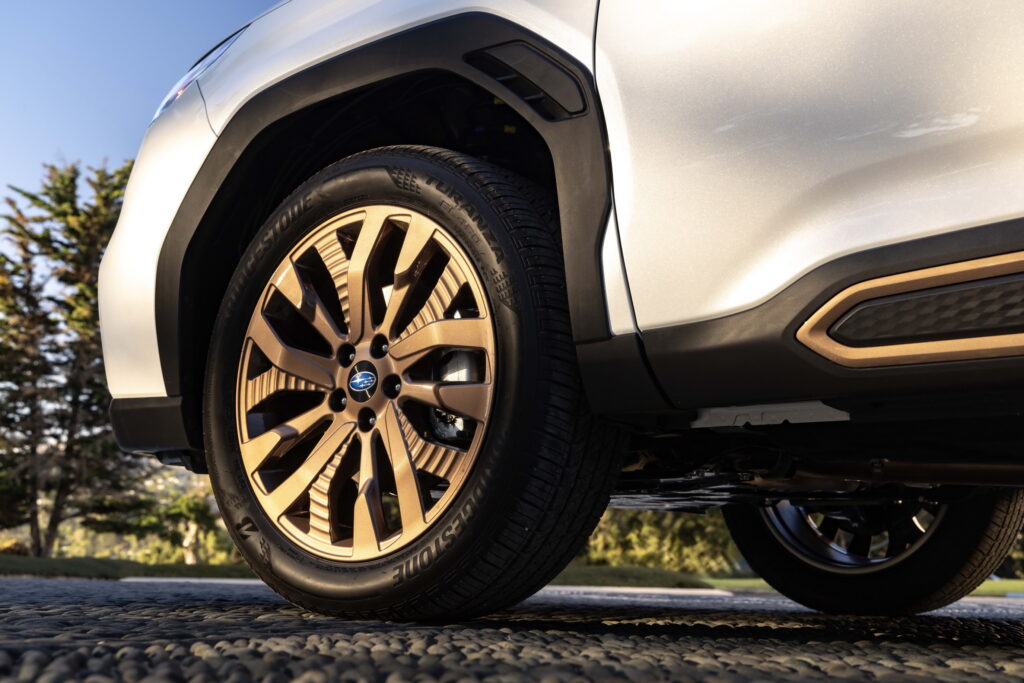 Conclusion: A Glimpse into Subaru's Tomorrow
The 2025 Subaru Forester stands as a testament to Subaru's commitment to evolution. While its exterior has divided opinions, it undeniably marks a bold departure from the previous generation. Inside, Subaru's distinctive interior style prevails, offering a blend of modern technology and classic design elements. With the promise of hybrid power on the horizon, the Forester is gearing up to redefine its segment. Whether you're drawn to its muscular exterior or enticed by the prospect of a hybrid powertrain, the Forester is poised to make waves in the SUV landscape. Keep an eye out for Subaru's next chapter, as the Forester ventures into a future that promises both tradition and innovation.
2025 Subaru Forester – Video
2025 Subaru Forester – Media Gallery